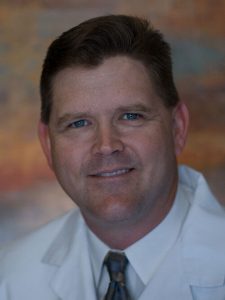 Why I Love Being A Dentist
"For me, the profession of dentistry has many rewarding qualities that provide both, job satisfaction and a sense of personal accomplishment.  The ability to relieve pain for my patients, working with patients to solve complex dental problems, and giving patients that smile they always wanted all invoke a feeling of professional success.  However, the most fulfilling aspect is that of creating long-term relations, and dare I say, friendships between myself and my patients.
I attended Navarro College and UT Tyler to attain a Bachelor's in Biology; UT Houston School of Dentistry for my doctorate, and an Advanced General Dentistry residency at Fort Benning, Ga.  Professional associations include OKU dental honor society, American Dental Association, Texas Dental Association, and active membership in the 6th Dental district.  I have served as president of the 6th dental district and have been a member of the TDA House of Delegates since 2010.  Continuing education is of highest importance to me.  CE includes  Preceptorship in Dental Implantology from UT San Antonio School of Dentistry, laser dentistry certification from the Academy of Laser Dentistry, as well as a multitude of courses in operative and cosmetic dentistry, oral surgery, and periodontics.
As for my personal background, my family has been in the Dresden/Blooming Grove area for six generations, having strong ties to our community and church.  My wife, Laura, is the 6th grade English/Language Arts teacher in Blooming Grove and has taught there since 2007.  Laura and I have 3 children:  Kate, Claire, and Nate.  Kate attends Texas Tech, majoring in speech pathology and Claire and Nathan attend Blooming Grove Schools.  My family is my life's work and I enjoy every minute with them.  We actively serve in our church as Christians are called to do.  Being a dentist affords opportunities to serve in this facet of my life as well.  As much as dentistry comes with heavy responsibilities and obligations, it offers ultimate job satisfaction and this truly is a blessing."